Origin Cash for Cars is one of the most well-known scrap car collection centres in all of Newcastle. Our car removal services can be availed in and around Newcastle offering you the convenience to ask for scrap car removal, even after hours. If you wish to sell your old, scrap, damaged or unused car and prefer to sell it on the same day that you call, we are your ultimate destination. Whatever might the make or model of your car be and whatever might its condition be, we are ready to pay you high cash, up to $8999 in exchange for the car. Whenever you think when to scrap your car, just give us a call on: 0426 707 283
We Pay Cash as Soon as We Take the Car
At Origin Cash for Cars, we pay you instantly because we know you may have plans. Whether you want to renovate the garage or book a new car, is your discretion; we do not make you waiting. There is no need to give us your bank details, as we are always ready to pay you in cash.
Give us a suitable time, if you have decided when to scrap your car and our representative will reach your address in no time. Be it morning, afternoon, evening or after hours, if we have promised, we will keep it. Our aim is to offer complete customer satisfaction and we make sure that nothing deters us from this. With this is mind, we tow away vehicles without even charging anything for it.
Origin Cash for Cars can be your partner to quick removal of vehicle from your premises. What is your location, what condition your car is in and when to scrap your car – these are the vital things we need to know to go ahead with the plan of collecting the car. So, what are you waiting for? Talk to us today!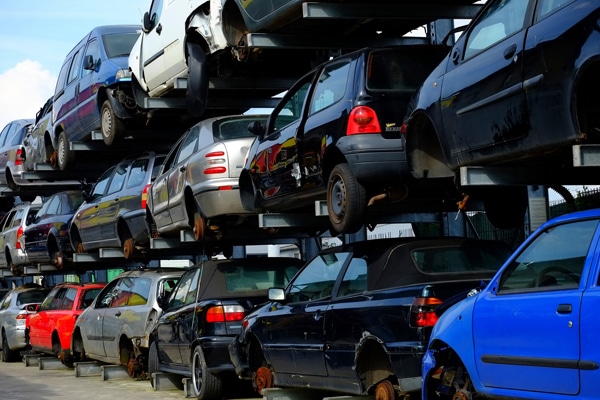 We Need the Basic Information about Your Car
Your car has been sitting idly on your property and you are more than eager to sell it off, as you wish to buy a brand new car. Contact us and let us know the model name of your car. You should also tell if the car is registered or not. Whether the vehicle is unused, scrap, damaged due to accident, written off or in any other condition, our scrap car collectors will be there to tow away the car at a time convenient for you.
The condition of your car is not of prime importance to us. We can tow away a vehicle in any condition – whether it has wheels or not, whether the seat is there or not – does not really matter. Our representatives carry the right equipment to handle your vehicles. With the knowledge and experience of old and scrap vehicles, we possess the know-how to transport the vehicles from one place to another, without any hassle.