Get HIGHEST Cash up to $8999 On Your Vehicles In Newcastle With Guaranteed Same Day Removal!
Are you worried about your old, rusted bus? Do you want to upgrade to newer model? Welcome to Origin Cash For Cars We pay all our customers instant cash for bus and offer same day removal service. We not only pay cash for bus, but also for cars, utes, and other commercial vehicles.
Sell Scrap Bus in Newcastle
We cover all Newcastle suburbs and offer towing service with wheel lift and flatbed trucks 24 hours a day, 7 days a week throughout the year. Our ultimate mission is to provide you reliable, fast, and trustworthy same day cash for bus removal service. We want to meet all your requirements and understand that our customers are our TOP priority, and that all their needs are met to the best of our ability and in a professional way. We can also provide you a no-obligation free cash for bus quote over phone at : 0426 707 283 or submit an online enquiry. You just need to provide us the model, make and year of your bus. Our free towing service is a big asset as you will get hassle-free fast removal.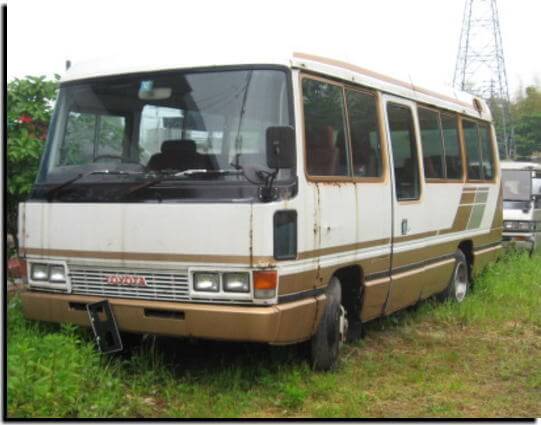 Sell Unwanted Bus For Cash
We've been in this trade for almost 5 years and have a wealth of experience to help in buying your Unwanted scrap or old bus. Earlier, trying to sell your bus has been a risky and stressful business. That's why we have created origin cash for cars is always here to take your worries away – we really want to take the stress out of selling your junk bus. With our hassle cash for bus free service, you can quickly look forward to straightforward and free evaluation of your van and more importantly, a guarantee same day sale!
Whatever your model, condition or age, we will buy and offer cash for bus on the same day. We also buy other commercial and private vehicles and are one of the Newcastle's longest established Car buyers and sellers of commercial vehicles. We have the requisite purchasing power to offer you competitive prices for your bus and we offer cash for bus immediately. Our team is committed to offering all our local customers best ever experience when it comes to same day cash for bus service. We can send a team of towers to your place to inspect the bus and complete the paperwork once you agree to our quote. We can also transfer the money directly to your bank account. So there are no risky cheques when you deal with us.
Same Day Service Newcastle wide
We're authorized End OF Life Vehicle Center and follow eco-friendly junk Car disposal practices. All our towers and other team members are licensed, bonded and insured and can responsibly collect and dispose of trucks, buses, vans, cars and more. So turn your rusted, damaged and unwanted junk vehicle into INSTANT CASH.
Check our unique cash for bus service that offers HIGHEST POSSIBLE CASH and same day guaranteed removal. We are based in Newcastle and have necessary tools and equipment to safely handle your vehicle. If your bus is stuck, then no need to worry just give us a call and soon we will reach your place to help you.
We offer quality cash for bus service as this is more important to us than anything else. We will also complete all documents for free and can also guide you on number plate disposal.