Origin Cash For Cars is your local car buyer that also offers you unbeatable and fast cash for scrap cars in Newcastle region. Whatever condition of your scrap vehicle, Origin Cash for Cars will come to your location in Newcastle and remove it for free.
We are a car removal and cash for cars company that pays "cash for scrap cars" of up to $8999.  That's instant cash we bring with us when you let us know you'd like us to come to collect your unwanted car.
Origin Cash For Cars has been offering tempting cash for scrap car services across the length and breadth of NewCastle. Our experienced and skilled team remains on their toes to provide impeccable scrap my car – sell scrap car options to car owners. Sell your unwanted, broken down vehicle to us, today, and get the opportunity to earn up to $8,999.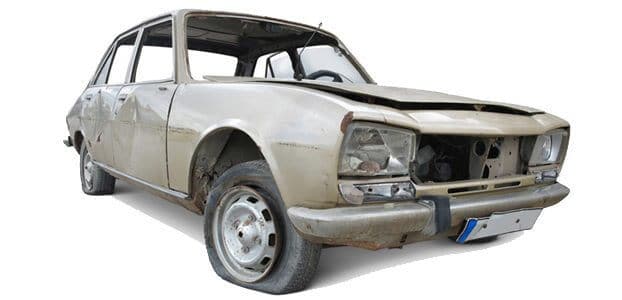 The only Place to Sell Your Scrap Car is Origin Cash For Cars
We buy every type of vehicle of any condition: 
Scrap Ford 4WD
Scrap Toyota
Lexus
Honda
Ford
Holden
and much more regardless of the make and model of your vehicle.
If your car has lots of dints, or has a damaged body, there's no need to worry. We will still offer you highest possible quote for same day scrap car removal. This is also possible for trucks, vans, ute and 4x4s. Each and every vehicle that's in any possible condition comes under our scrap car removal service. 
If your car has been written off by your insurance company, or may be registered, don't' take any headache and contact us immediately. We will offer you best cash for scrap car removal. 
Have something else, like maybe a boat or scrap metal you'd like to get off your property and a fair price on?  We'll remove it too.  Just give us a call and the cash can be in your hand today.
Looking To Sell Your Scrap Car Today?
When you give Origin Cash for Cars a call, we guarantee not to make you feel embarrassed as to the condition of your scrap vehicle.
We understand that vehicles can get in terrible shape, and suddenly the day comes that you are ready to get your yard cleared.  We are experts in scrap cars and make fair cash for scrap offers that aren't insulting.
Being a wrecker that recycles and reconditions 80 to 100 percent of a vehicle, you do get a good deal on your scrap car, truck, van, SUV, 4WD, ute or bike when you give us a call.  That is a guarantee!
We Buy & Offer Free Removals
Get ready to eliminate forever the headache of disposing off your old car With our scrap car removal service, you can quickly get rid of that big eyesore in your yard or driveway without any repairing or advertising cost. We can assure you our selling process is seamless and fast and we also have huge resources at our command.
We can quickly remove vehicles from different areas and our team can put handsome amount in your pocket and remove vehicle from your commercial or residential property.
If there's a old, damaged or rusted vehicle and you want to somehow get rid of it quickly, then take it easy with scrap car removal service. We are ready to make a deal for your vehicle and are just waiting for your call. We will definitely offer you the HIGHEST price quote and if it's acceptable to you, we will book your vehicle with us.
Now it's a time for you to relax. Our quotes reflect the true market value of used vehicles. Also, our car collection and removal process is easy, fast and free of cost. 
Whether you own a customized car, an antique, a sports or a luxury car, we will buy it. We even accept damaged and wrecked cars and guarantee to pay you a good price for it. The condition of your vehicle is of no importance to us and we specialize in purchasing vehicles on an as is, where is basis.
Origin Cash For Cars is Licensed Auto Buyers and Wreckers
We are a licensed and insured company of vehicle buyers and wreckers. Our in-depth knowledge and expertise enables us to recycle your vehicle, part by part, in the greenest manner possible. We transport scrap cars to our wrecking yard where the vehicles are carefully dismantled.
Rusted steel and useless parts of the cars are reconditioned and sold to scrap metal buyers. The entire process is completely safe and the price we quote for your vehicle will be inclusive of the recycle value of your vehicle.
At Scrap Cars Removal, you will only be dealing with professional car buyers and wreckers. We have been a part of this industry for some years and are capable of providing environment-friendly car disposal solutions. The money we offer scrap car-owners often surpass the standards set by other companies.
Why Call Origin Cash for Cars Newcastle
To start, we pay instant cash of up to $8999.  From there our services only get better.
We don't make you wait around for a cheque in the mail.  We don't make you wait weeks to have your scrap car removed.  And, we don't take hours to hours trying to get you down on the price.
We encourage our customer to provide accurate information to get accurate price.
Contact Us Today 
Give us a call today and we'll make you a good cash for scrap cars offer.  With same day car removals and on the spot cash payments, we are the number #1 choice in a car removal company in Newcastle.