Newcastle is a beautiful coastal city that has endless nice roads, scenic routes and views that can be looked at without getting bored. People who live in Newcastle are incredibly lucky because they are blessed with the luxury of going to amazing drives in their cars. Nothing beats a good, relaxing drive in your lovely car!
However, this might not apply to everyone in Newcastle since you may stop and think that you do not actually love your car since it has gotten old, problematic and a blackhole for more repair money. If this is the case, it is time to buy a new car! But first, you need to know the best way to selling car in Newcastle.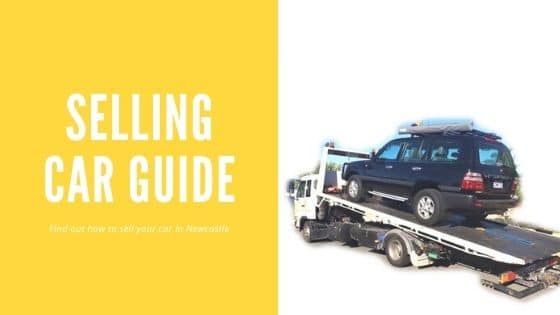 Selling car in Newcastle
You have decided on the next car you want to own, but what is going to happen to your old car that you do not want to drive anymore? Luckily for you, you do have a few options for selling car in Newcastle. You can trade your car in a dealership, sell it privately, or sell it to a cash for cars service in Newcastle.
While convenient, not all three options will get you the same amount of money for your car, which is to be expected when selling an old car. Private sales are known to get you the most cash when selling car in Newcastle, however, when you take into account the amount of time you will be wasting on low balls and fake buyers, you might realize that it is not worth it.
Trading your car in at a dealership is another option that is convenient, but the convenience comes with a price and in this case, price that does not work for you. Dealerships will offer you the lowest amount of cash for your car and they are exceedingly difficult to negotiate with.
The 3rd option which is selling your car to a cash for cars service is the middle ground out of 3 options. You still get a decent amount of cash for your car by selling it the same day. It is the most convenient way of selling any type of car in Newcastle while you get the value of your car back. Selling car in Newcastle is possible in a few ways and the suggested way would be using a cash for cars service in Newcastle.
Here is a simple guide to selling car in Newcastle
Getting the paperwork right
It is especially important to make sure that you have all the paperwork ready for your car's sale. You can begin with collecting the Rego papers, roadworthy certificate, any logbooks, and receipts from mechanics etc.
It is also a good idea to get a PPSR check, just to make the buyer feel safer about the vehicle not having any finance or being stolen. Selling car in Newcastle and anywhere else for that matter, should be done right and the honest way.
Determine the value of your car
Selling your car will be difficult if you do not know its real value. You do not want to sell it cheap but at the same time you cannot expect to get unreasonably high amounts for it.  Do a thorough research and find out what your is worth on the market for the same model and year made, this should give you a rough idea about your vehicle's worth.
You need to be negotiable to some extent when the buyers come to inspect your car. They might find legit reasons to bring the price down such as scratches, mechanical issues etc. It is a very known and accepted practice to ask for a higher price than the actual amount you requested.
Depending on the age of your car and its condition both mechanically and cosmetically, you may or may not want to invest in its repair to get a better sales price. You have weighed down the options and if the sales amount will cover and surpass your spending on the car, you can go ahead with the work.
If not, better sell it as is and get your quick cash. Selling car in Newcastle is not the most difficult task, follow our guide and you will be able to sell your car very quickly. If your looking to sell your car in Newcastle then why not call Origin cash for cars for best deals.